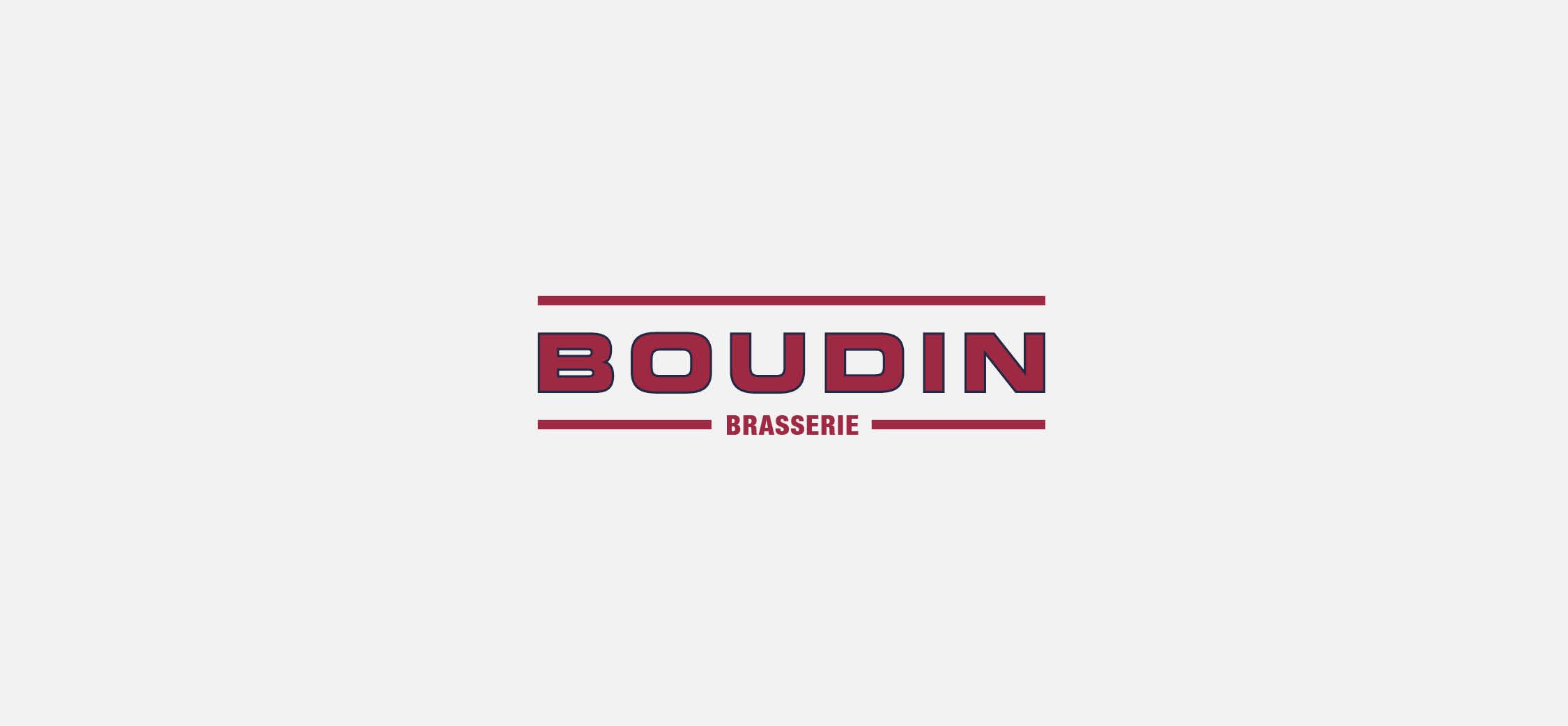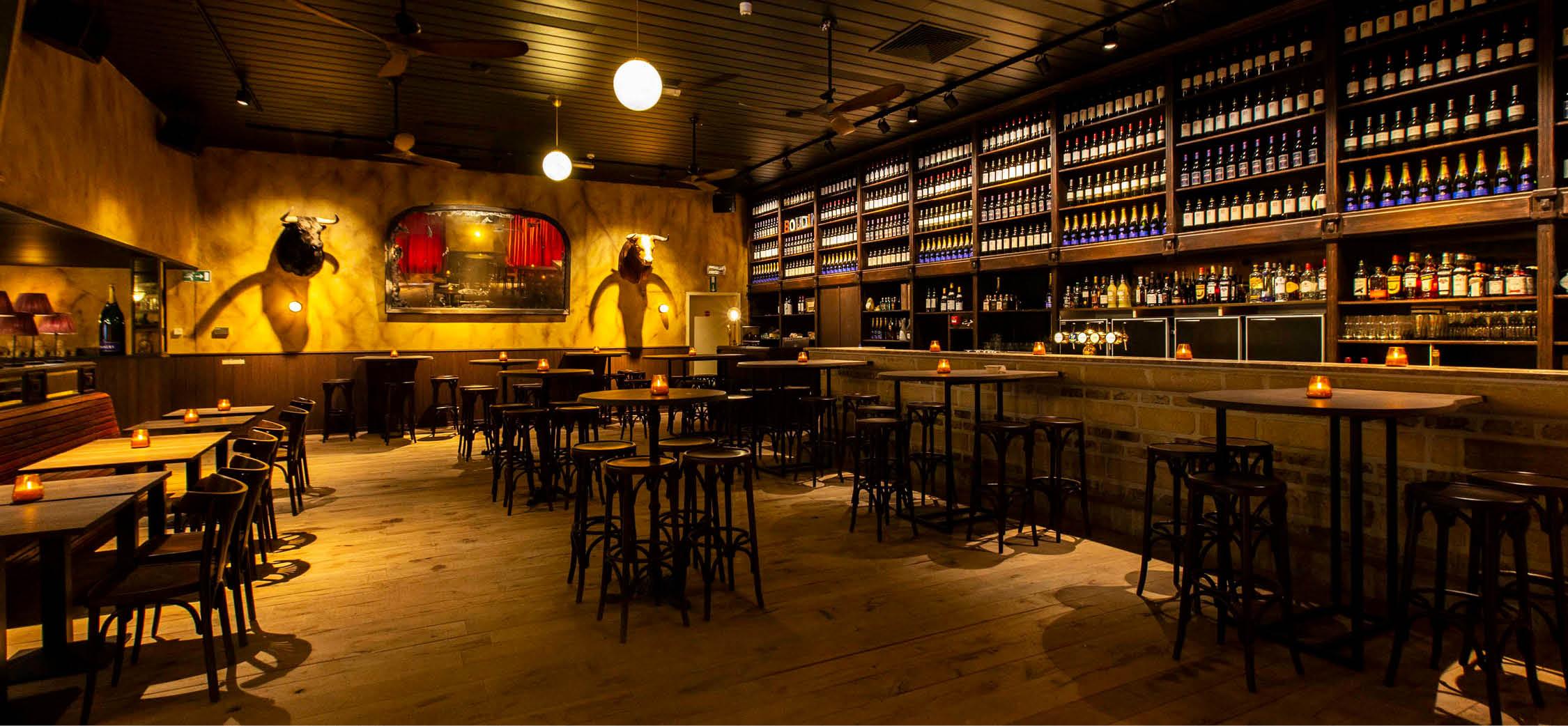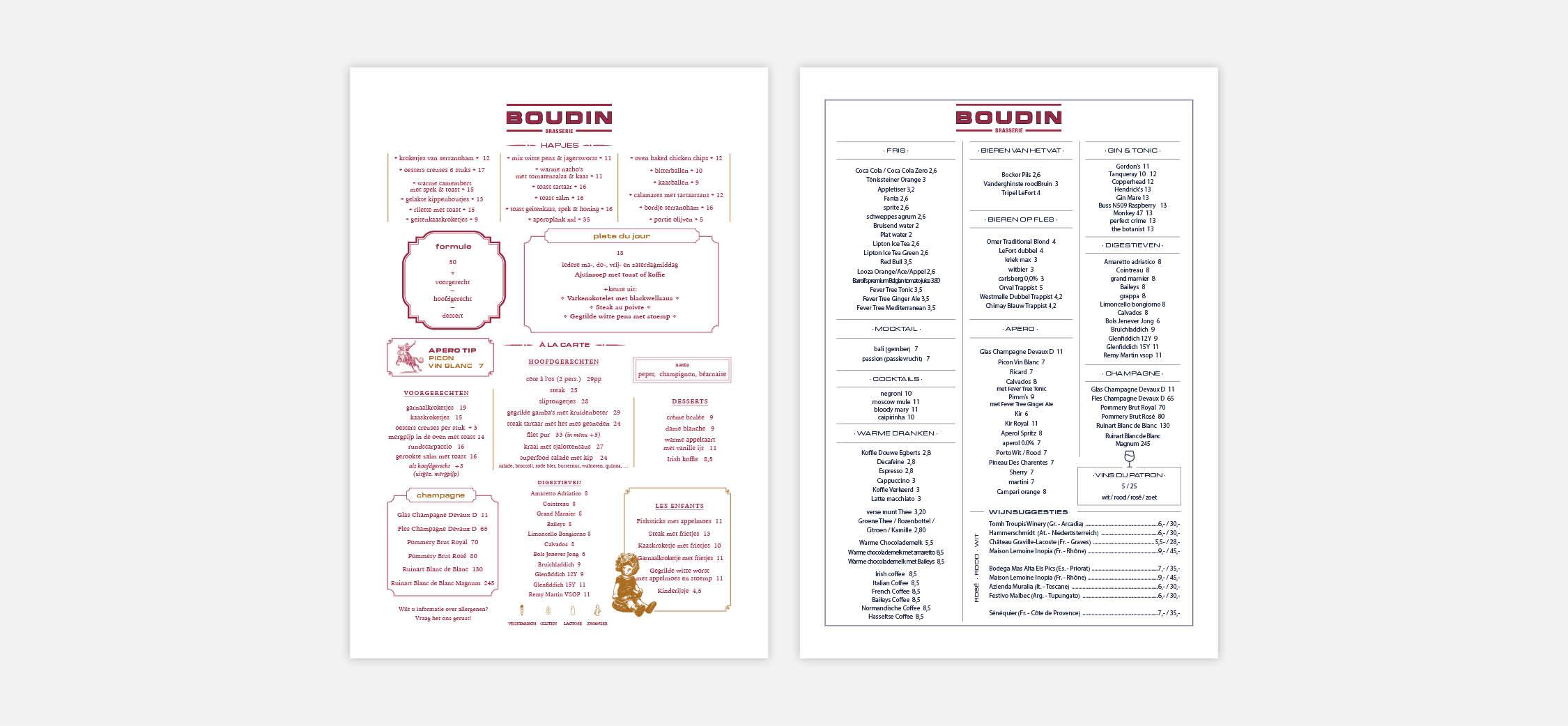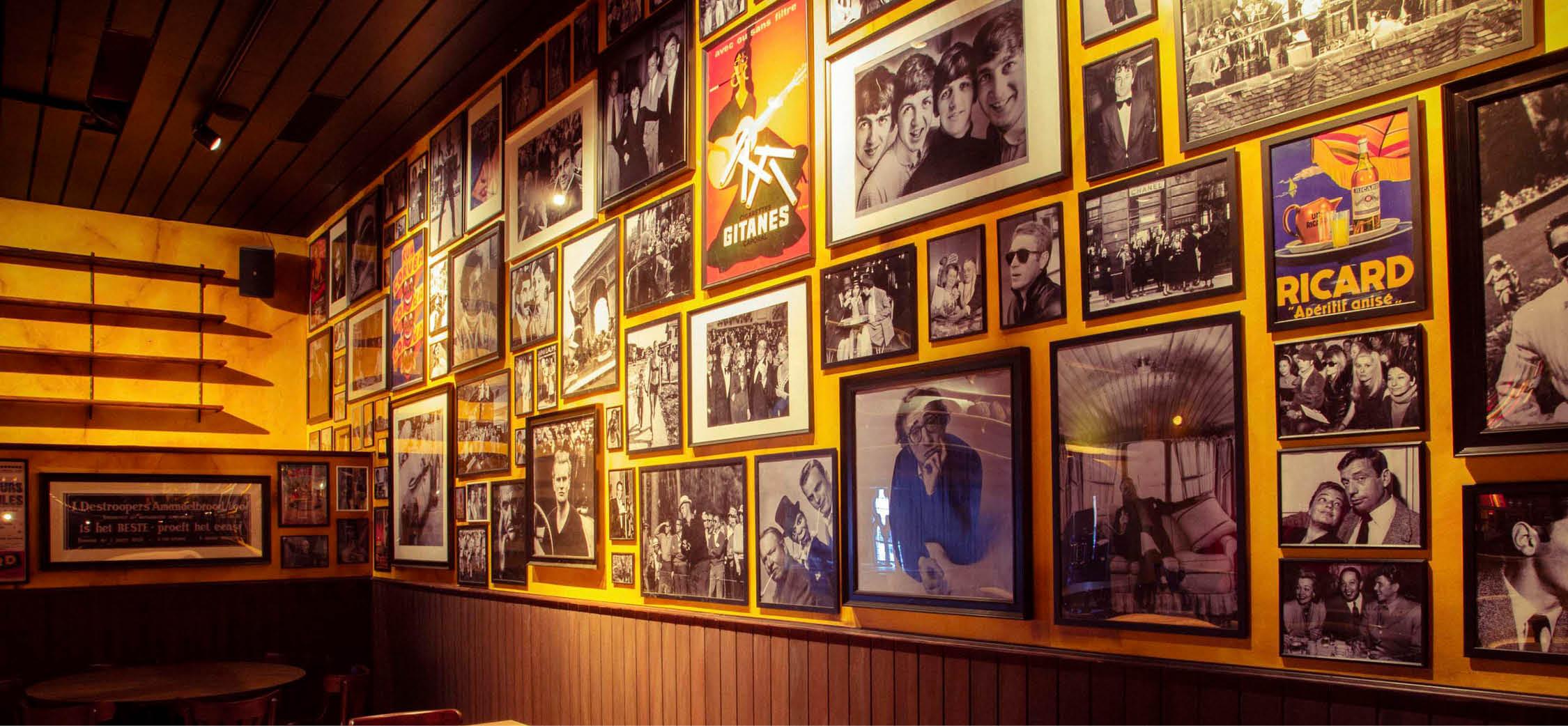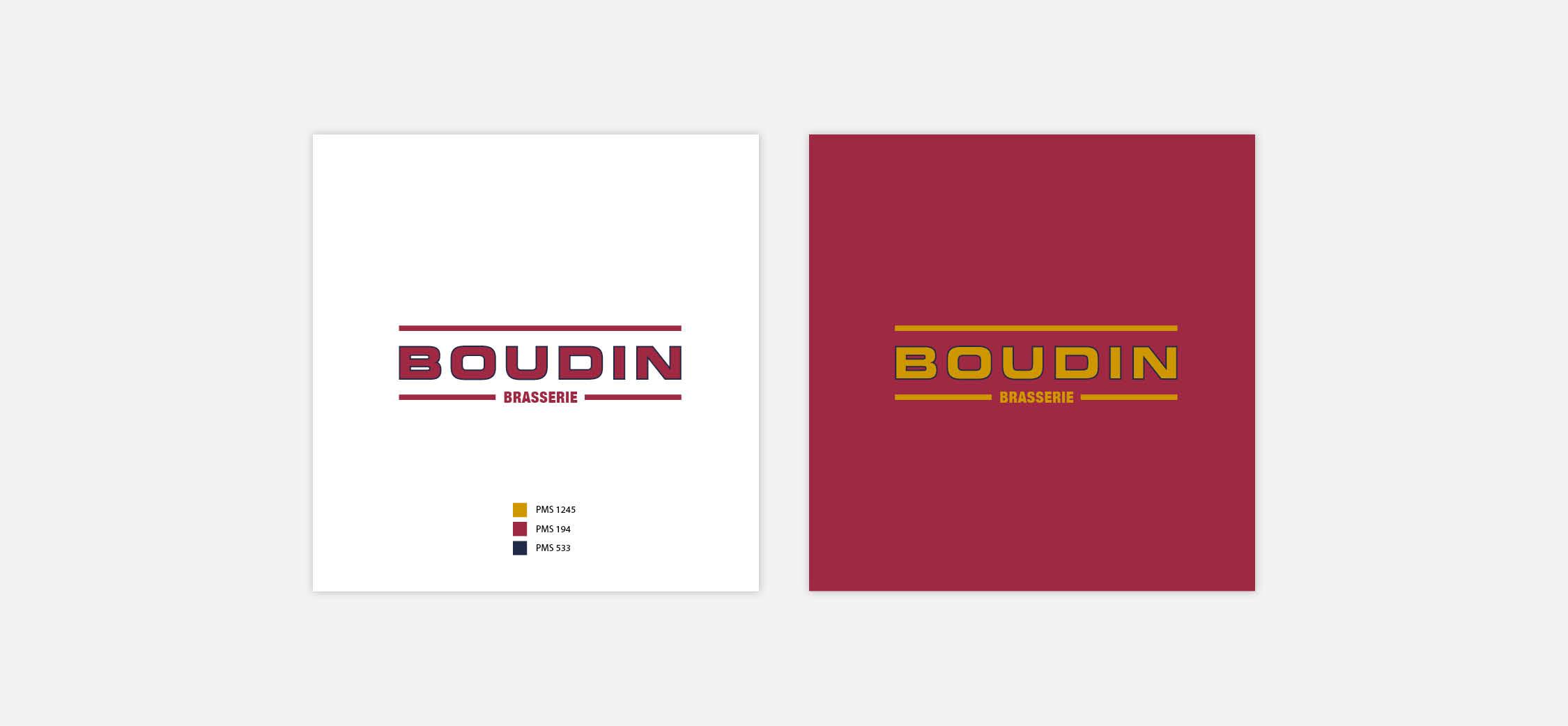 Graphical design, 2021
Client: Brasserie Boudin

After 10 years of working with Mathieu en Siska for their cafe & bistro 'Balthazar' in Kortrijk, they announced to start a second restaurant. An old building has been transformed into a beautiful, stylish brasserie. We designed their new logo and graphic design of menus and visuals. Together, we created a specific atmosphere inside, inspired by old french cafes.
:: logo design
:: corporate design
:: webdesign